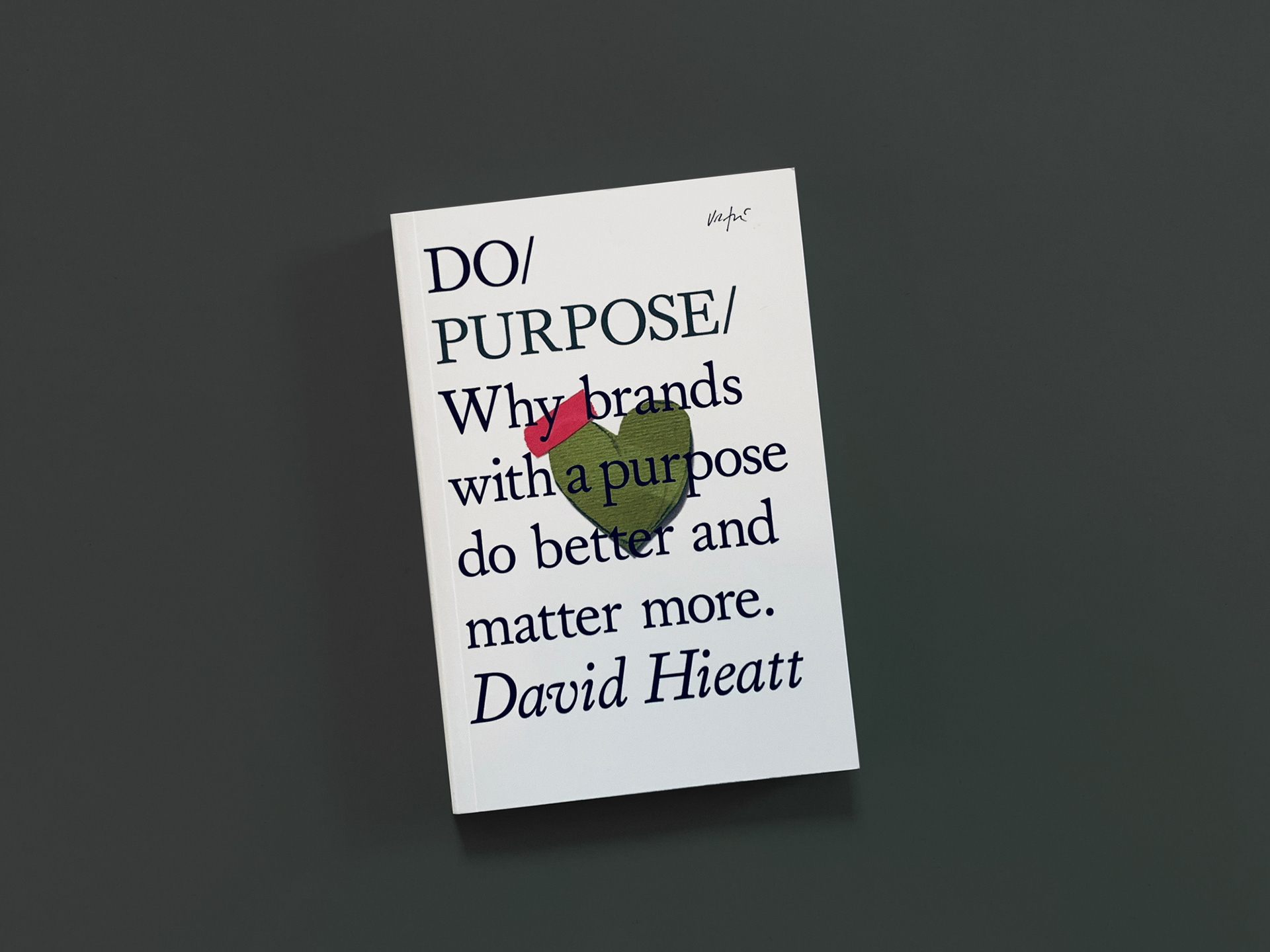 Do Purpose: Why brands with a purpose do better and matter more.
While having a meeting with a design studio, I found myself in conversation on the subject of branding and I was kindly pointed in the direction of
Do Purpose: Why brands with a purpose do better and matter more
by David Hieatt. Having not been exposed to either David Hieatt or The Do Lectures up until now, I was certainly intrigued.
David Hieatt, formerly of world famous advertising agency Saatchi & Saatchi and described by many as a genius of marketing, is the co-founder of ideas festival The Do Lectures. Now taking place internationally, these annual festivals attract some of the most forward-thinking minds in the world and provide a network to help people reach their potential. The talks at these events cover a wide range of subjects and are available to the online world free of charge. However, should you be like me and prefer a physical copy, the talks are available in book form via The Do Book Co.
Upon the book arriving at my doorstep, my first impressions were good - you must always judge a book by its cover - a strong use of typography and rather fittingly a clear purpose. The choice of paper stock was spot on and the overall layout was cohesive, refined and 'purposeful'.
The book delves into the subject of brand purpose, which Hieatt has channelled into six defined, yet relatively short, manageable chapters: "Purpose. Time. Ideas. Brand. People. You."
Each of the six chapters fluctuates between smaller sub-chapters or thoughts and more substantial pieces of insight. This combination provides the reader with a moment of reflection, where they can decipher and process the points Hieatt makes. Adding to this, the writing style of
Do Purpose
is is extremely engaging, with an energy that both empowers and inspires the reader.
The most insightful and informative section of the book for me was the chapter entitled "Brand". This chapter focused on what a brand is and why it is that people love some brands more than others. I found this section particularly engaging as it helped me to think about the side by side relationship between graphic design practice and a brand's purpose. This relationship can be utilised to strengthen or define a brand's image and purpose, by being more specific in who and what a brand stands for.
While Do Purpose is not strictly a book about graphic design, much of its subject matter is completely transferable. This book has given me some points to think about regarding my personal design process, but the main message I deciphered was as follows:
By being more purposeful with your time, your work (whatever that may be) or in this book's instance your brand's message can help you to believe in the work that you do and most importantly YOURSELF. By having purpose, you'll become someone other people can believe in.
So just as I was recommended this book a while back, I'm going to continue that chain by recommending this book to anyone involved with brands and any creatives who wants an insightful, inspiring read.